2023 RAMM Video


IGHSAU Regional basketball pairings are out. WACO will host the 1st two rounds. Game 1 will be 2/9 vs Keota and game 2 will be 2/14 vs ND/NL winner.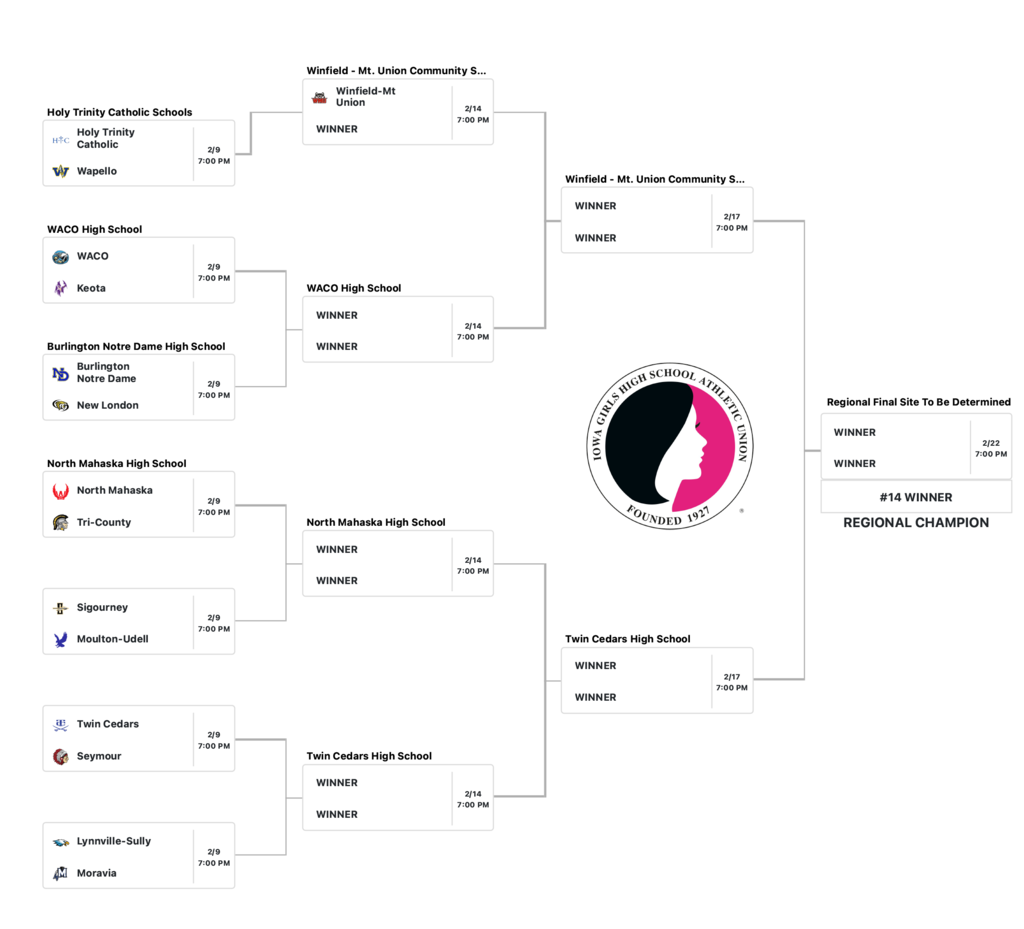 Just a quick reminder that WACO will have school this Friday, February 3rd. This is a make up from when we missed school for the football playoffs. Enjoy your week!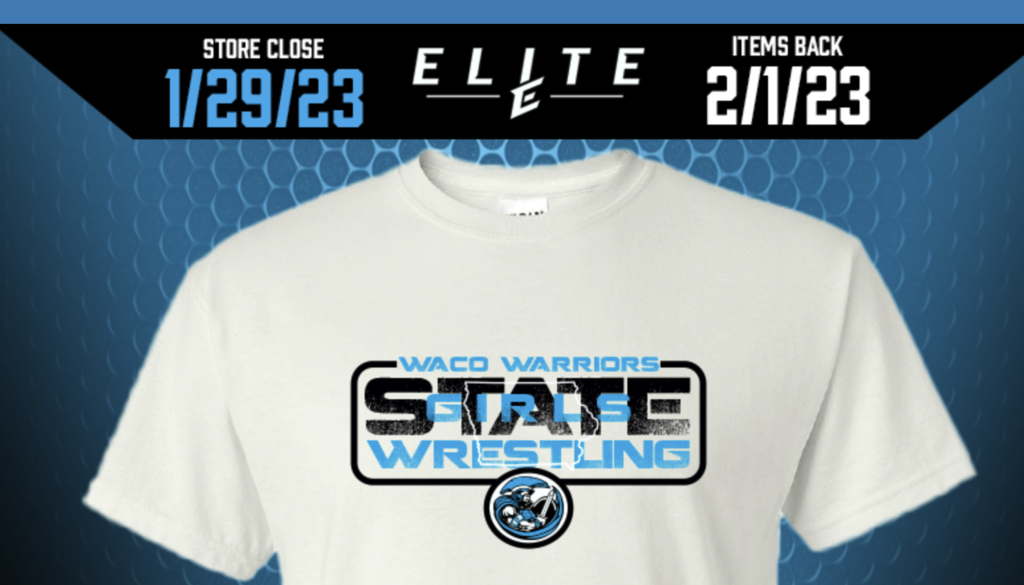 Here is your weekly Blue Crew's News!

WACO Schools will be a two hour delay today, Wednesday January 25.

Blue Crew's News!

Kindergarten went and explored the snow for a few quick minutes yesterday and had a special visitor during their recess! 🐾 🐶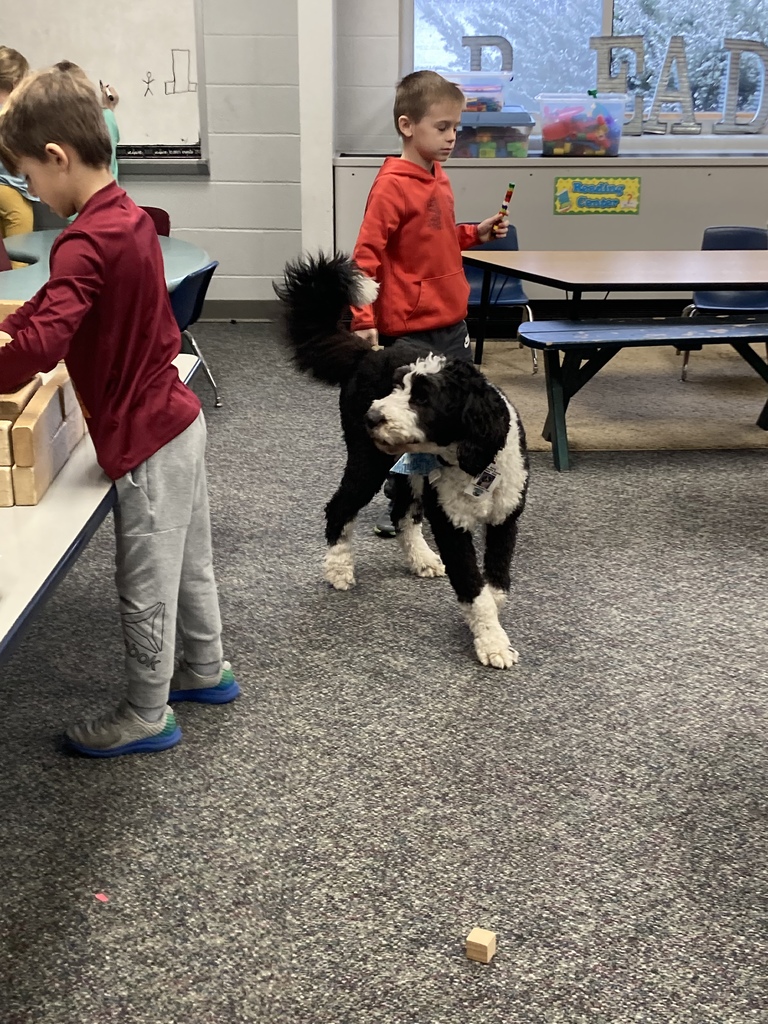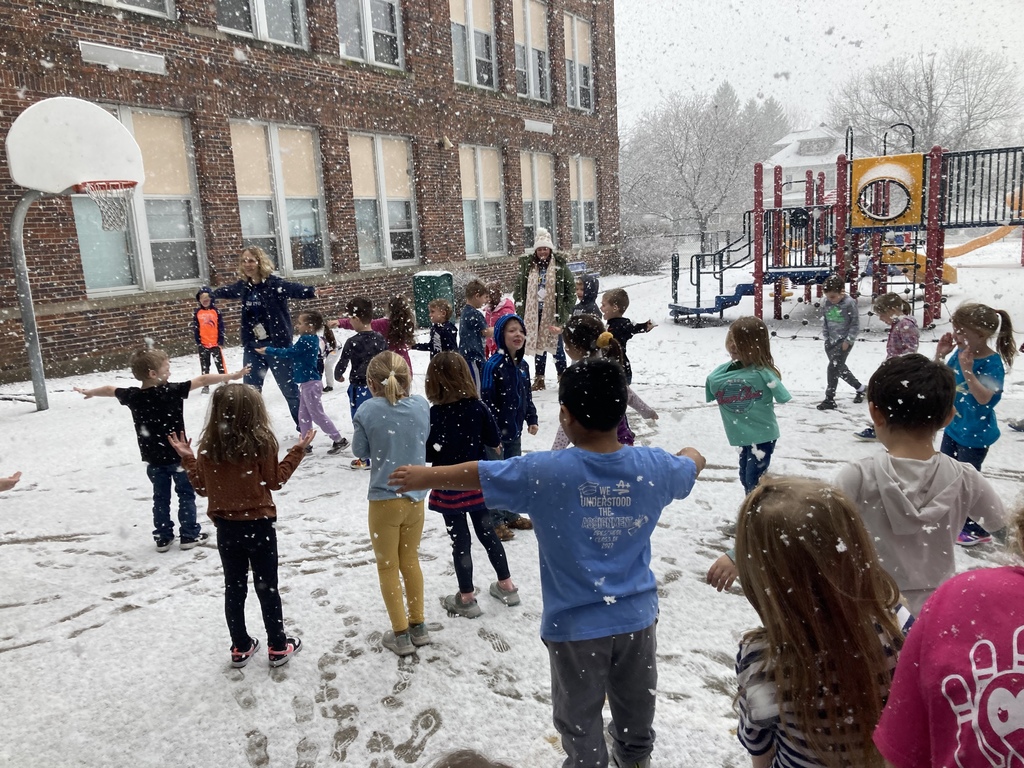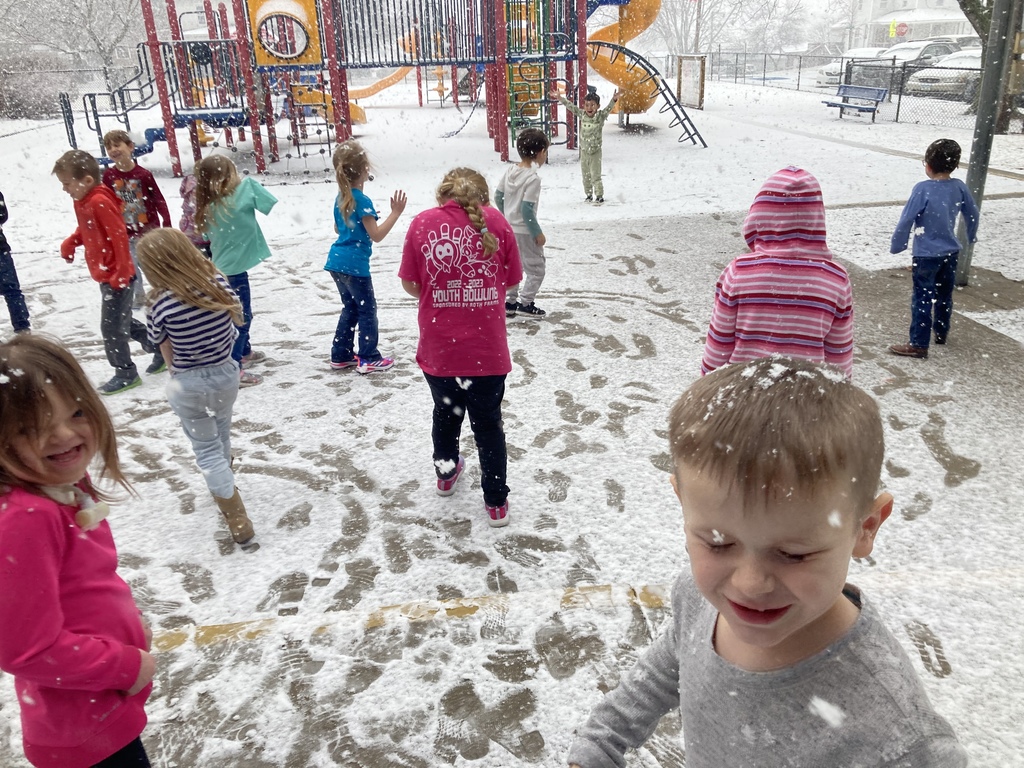 A quick reminder about this Friday, January 20th, is a day of school for the district. This is a make up from when we missed for the football playoffs. Have a great week!

Here is your weekly Blue Crew's News!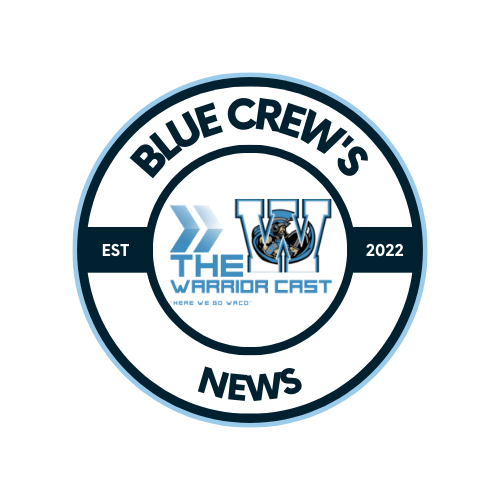 Congrats to Jocelyn Fulton on signing her letter of intent to play softball at Hawkeye Community College!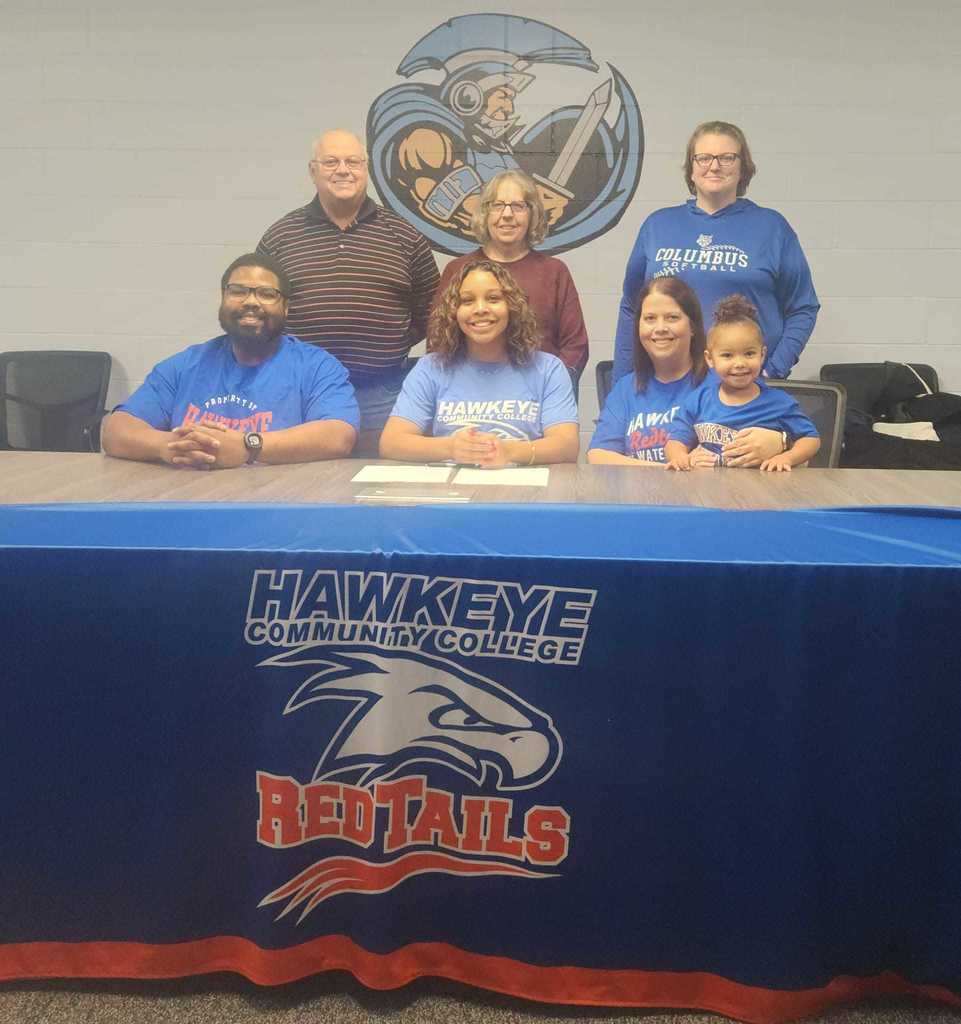 Here is your weekly Blue Crew's News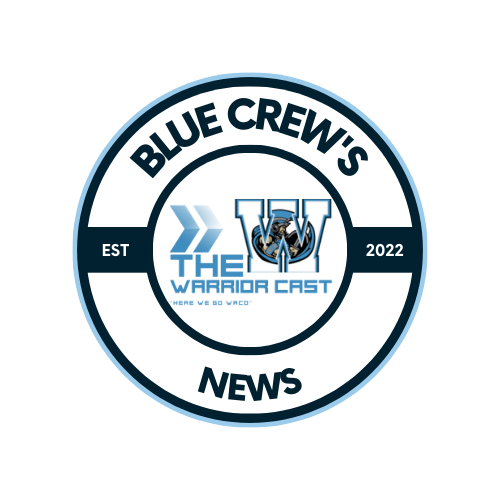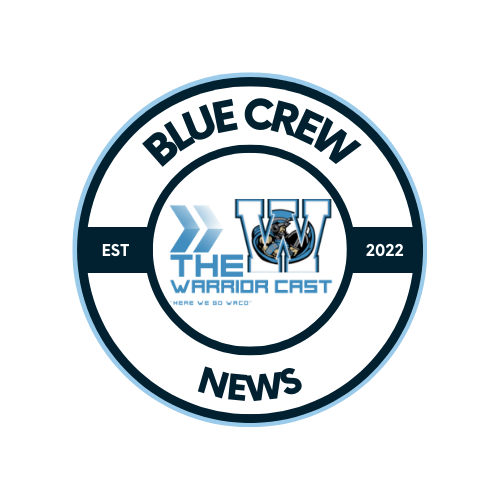 The All-SEISC Academic Team - Students involved in Volleyball and Cross Country with a 1st quarter GPA of 3.5 or above are awarded this honor. WACO's recipients are: Deacon Bird, Cayten Coakley, Grace Coble, Hannah Dennis, Zoey Dennler, Naomi Egli, Tanner Egli, Marie Farmer, Elyssa Graber, Peyton Graber, Ella Huisenga, Ellah Kissell, Katie Leichty, Morgan Leichty, Keiran Luitjens, Mattias Luitjens, Tristan Luitjens, Justine Lynn, Morgan Meyer, Isaac Rich, Ally Rinner, Meredith Roth, Jessica Unternahrer, McKenzie Vradenburg

All of the football awards for the 2022 year have now been released. Congratulations to the following student/athletes on their awards.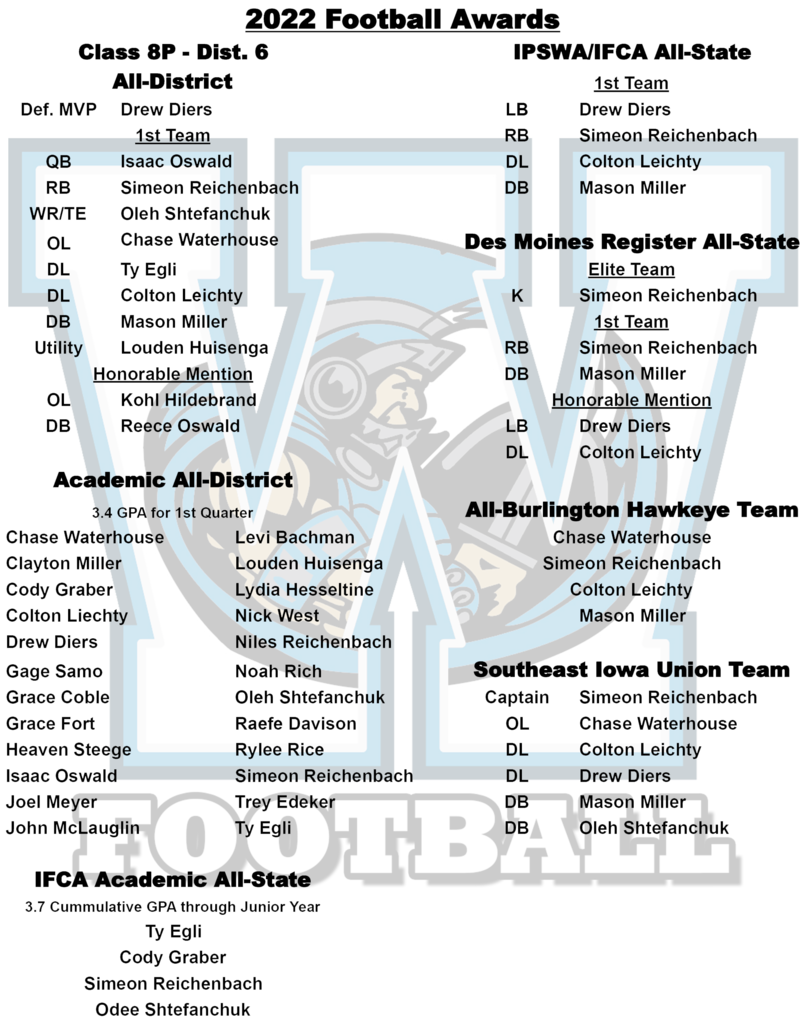 Welcome to WACO's new webpage and notification system! We hope this upgrade helps keep you better connected to what is happening in our district. There is an App you can download to your phone! Use the App Store to find it and download it. Welcome to our new system! If you have any questions feel free to contact the main office! Have a great holiday season! Go WACO!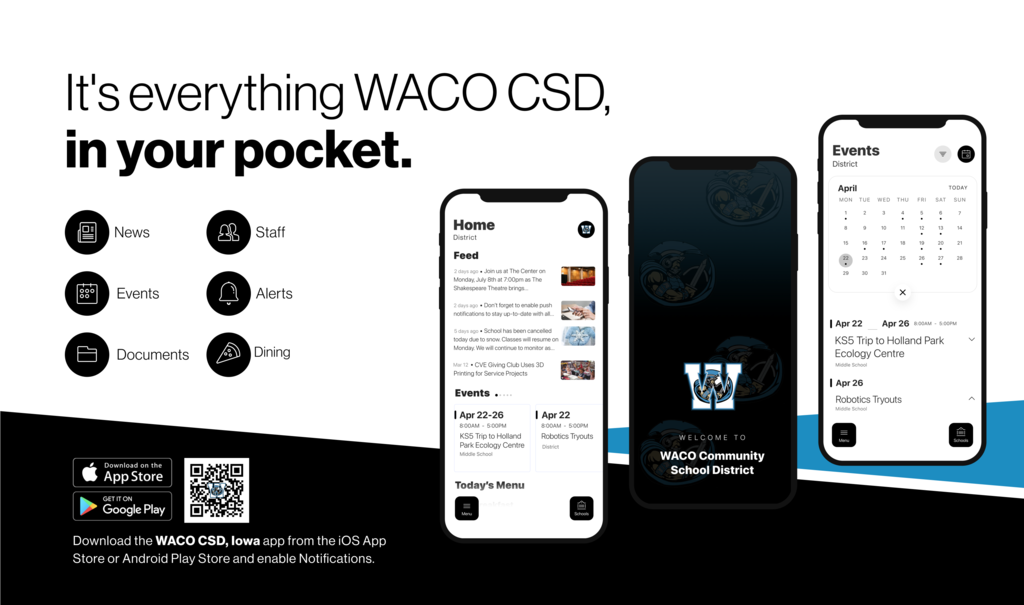 Who's ready for Warrior Girls Basketball? Tonight Varsity @ 6:45. We Are WACO!